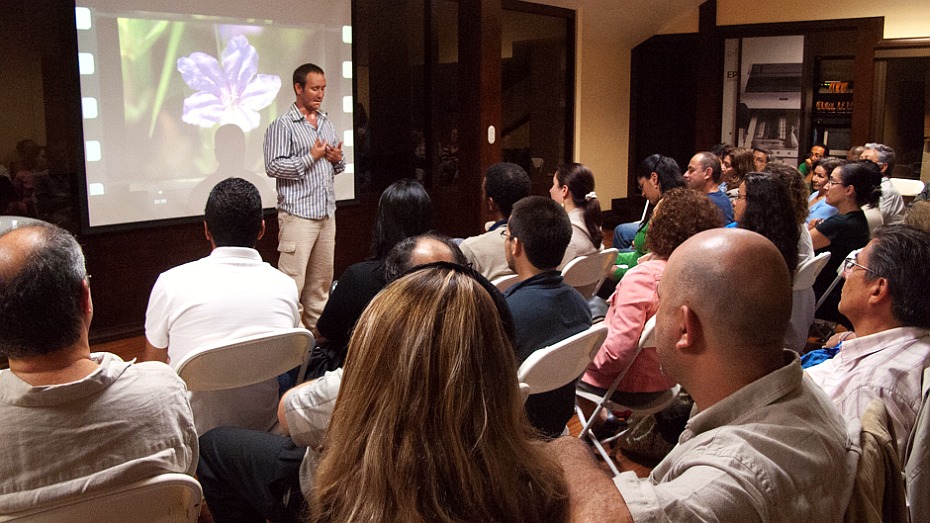 Presentations
Southwest Florida – Our Wild Gulf Coast, 2010
"Our Wild Gulf Coast" reveals a raw and intimate depiction of Southwest Florida's dynamic natural landscapes and wildlife, highlighting Collier County from 2019-2010.
Under an African Sky, 2009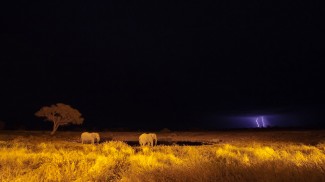 This inspiring 45-minute presentation exhibits evocative imagery from 2009, with an emphasis on the cultures, landscapes and wildlife in Senegal, South Africa, Namibia, Botswana, Zambia, Zimbabwe, Malawi, Tanzania and Kenya.
Alaska – Fragmented Frontier, 2012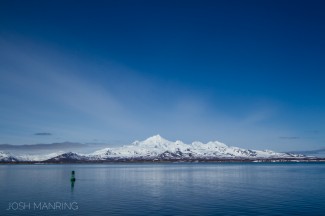 "Fragmented Frontier" is a compilation of Kodiak Island, Aleutian Islands and Denali National Park. Primarily still images are combined with personal video segments interspersed.
Costa Rica – The Natural World, 2005-2010
"The Natural World" emphasizes an ecological discussion about birds, insects, amphibians, reptiles and the natural world highlighting the Las Brisas Nature Reserve.
Cuba – Street Level Photographs, 2009
"Street Level Photographs" is a story of pictures taken in January of 2009. Josh traveled city to city, coast to coast by bus starting in Havana, then to Vinales, Trinidad, Santiago de Cuba and finally to the town of Baracoa. Josh attempts to seize unguarded moments of Cuba's people, live cityscapes and raw landscapes.
Southeast Asia – Organized Chaos, 2013
"Organized Chaos" spans eight countries over five months from 2013. Included are: China (Shanghai), Thailand (Bangkok, Maeklong, and Amphawa), Myanmar (Yangon), Cambodia (Phnom Penh, Siem Reap and Angkor Wat), Laos (Luang Prabang), Philippines (Boracay), Malaysia (Kuala Lumpur and Melaka),  and Indonesia (Gili Trawangan and Bali).
CAPTIVATED Image Film Series
The images films are referred to as such because they are more than slideshows. The images films are similar to art exhibitions, each image is an integral piece of the image film/exhibition. I curate the image films as art exhibitions but with more artistic finesse to incorporate different photographic styles, documentary, street and fine art photography. For many it is unimaginable to travel to such destinations, from the harshest natural landscapes to gritty urban settings in unfamiliar lands. It has and will continue to be a stimulating challenge to encounter methods to photograph these scenarios under authentic circumstances. Traditionally, fine art exhibits are one photographic style but to immerse the viewer in the culture and environment, CAPTIVATED Film Presentations use different techniques to enhance the overall experience.
Format
15-20 minute intro
30-45 image film
30 minute Q&A
1 1/2 hours = Total audience time
2 1/2 hours = Set-up, presentation and take-down
Inception and History
Josh created the initial image film in 2009. He needed a medium to display "all" his images without the prohibitive printing costs, not to mention the exhibition space. The inception of CAPTIVATED was created. The title was coined by friend Melissa because of how she felt viewing the images CAPTIVATED.
The inaugural image film was a compilation of images from 1998 to 2009. It ran over one and one half hours in length incorporating 50 countries. The evolution of the initial image film transformed into multiple films as each destination cried for more of its story to be told. The CAPTIVATED image film morphed into the name of the series and the destination/exhibit name the title. As of 2015 there are currently seven CAPTIVATED Image Films.
The CAPTIVATED Image Series has been viewed by thousands and featured in educational and entertainment forums such as Florida Gulf Coast University, Southwest Florida College (Edison), Hodges University, Moorings Park, Bentley Village, Costa Rica Photography Club, and Journeyman Photography Gallery.
Hosting
If you are interested in attending or hosting an event, please contact us. Each presentation is approximately 1 1/2 hours, consisting of a 15 minute intro, a 30-45 minute image presentation, and 30-45 minute Question & Answer session. Please allow an additional hour for set-up. Host must be able to provide auditorium/ballroom  style environment.
Pricing
Journeyman Photography Gallery promoted events – $10/person
Private Presentation: 50 People or less – $200
University / Corporate – $500 – $2000
Public Education – Reduced Rates
Free Consultation
To best assess customer needs, Josh Manring offers a free consultation on all services. Please contact us to set up your consultation today.